Hey guys and welcome to another OddLearning Post!
Today with the help of my son we are reviewing Playmobil Recycling Truck.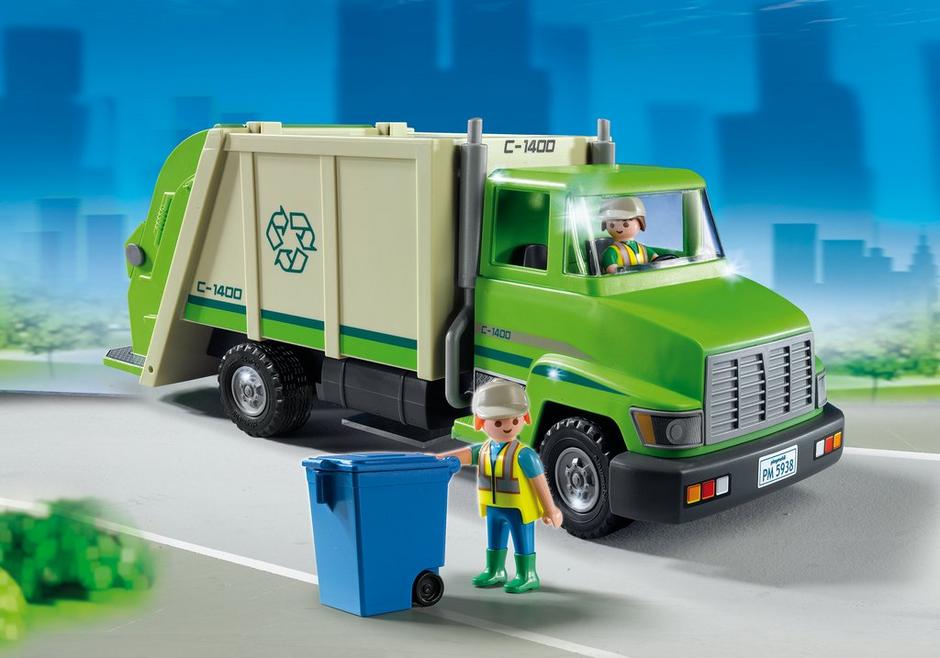 This toy doesn't have a lot of information, pretty straight to the point, it's a recycling truck!
Playmobil has a good reputation for the quality of their toys as they are made to last, If you don't know much about them I would recommend for you see the process of how they make their toys.
Also, you should check the awesome commercials they make for every new series they release.
They spend hours testing the durability, and making sure to reduce hazards for children. Each set has different age range and luckily they have a line for the younger kids called Playmobil 1.2.3.
We will review more toys from Playmobil but in the meantime why not check their official website;
or their Youtube Channel;
Now back to the review;
I bought this toy for my son after looking at many garbage/recycling trucks from other brands.
Some were too big others too small, and from cheap, easy to break materials. I have bought Playmobil toys before so, when I saw they had this one I asked my son and he loved it.
The truck includes a recycling container with some cans with lids, and an easy but clever handle that when you move it upwards it dumps everything on the truck.
It doesn't require batteries and it's very sturdy, so you won't have to worry about getting it on water or dropping it by accident.
It has two little workers with their yellow vests and caps, only the caps are removable.
You can open the cabin to place a conductor and passenger, you can also open the back to take the little cans out, this way your kids won't get their hands stuck trying to take retrieve the small recycling stuff.
It's a bit heavy so be careful not to drop it on your feet (I did while helping my son tidy up, and it wasn't pleasant)
The price for this toy is 29.99. But sometimes Playmobil sets up offers for all the retail stores that have their products and give great discounts. Sometimes up to 40% off. And I'm sure that with the holidays coming up soon (as I write this review) You might be able to find it cheaper.
My son loves it, so we can say it's a 5 out 5. You get a quality toy for a reasonable price.
This series called city life includes 5 more sets of recycling related toys, I will list the others below in case you want to check them out!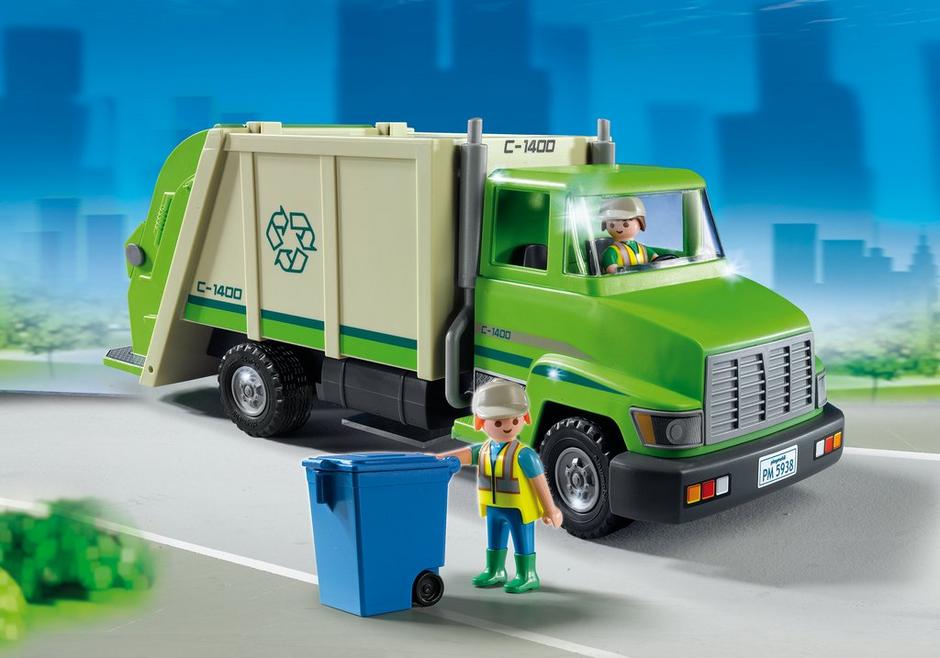 Make sure to click the links on the images in this post to get better deals !
If you have any questions, please let us know in the comment section or feel free to email us directly, we will be happy to answer 🙂
We will review more toys soon, so be sure to come back! And If there is any toy you would like us to review please let us know.
We hope you have an awesome day!
(We review products after testing them, we do not get paid to do this. We just want to share honest insight so it's helpful to you or someone you know.)
If you want to buy a Playmobil toy, i always recommend to go their official website, as they have the best prices and you can shop safely!
For more awesome content click here!